Recently, I was intrigued to hear that the Czech Armed Forces decided to withdraw from its original decision to purchase new protective helmets from the supplier who won the tender. Of course, I am not delighted that Czech soldiers are still lacking a vital part of their equipment for which they have been waiting for five years, and that this was maybe the third unsuccessful tender. Rather, I was pleased to see that once again logic has prevailed.
What was this all about?
Through its local representative, the tender-winning company offered helmets to our army at about one-third of the price quoted by the companies whose helmets are already in use by many NATO armies. This might have seemed to be a bargain at first glance since, after all, dozens of thousands of those helmets were to be bought in the future and this would lead to multimillion-dollar savings. Yet miracles do not happen. As the well-known Anglo-Saxon proverb goes: "You only get what you pay for". Quite unsurprisingly, the "cost-efficient helmets" failed in troop tests. It came out that they did not meet the requirements concerning ballistic protection, wearing comfort and modularity. Buying them would have meant threatening the lives of our soldiers.
I recently noticed a similar tendering procedure in the US, covered by a specialized media. The US Army Special Forces Command ordered state-of-the-art ballistic and non-ballistic helmets worth $95 million. The contract was won by the largest helmet manufacturer in the world, the American company Gentex, which produces the Ops-Core helmets, generally considered the best in the world. Indeed, these helmets are already being used by members of special forces or special intervention units, who are perfectly satisfied with them. So why not buy them for our entire army?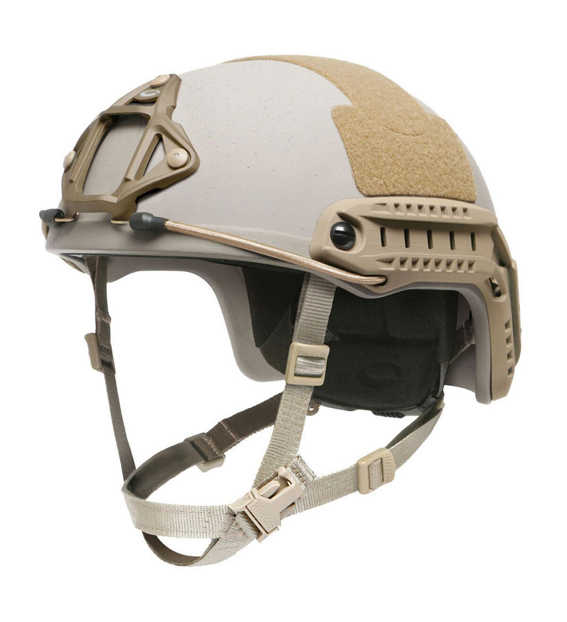 After all, the tendering procedure for protective helmets is precisely the kind of tender in which we should rely on the services provided by the NATO Support and Procurement Agency (NSPA), which is able to supply such equipment at the best price and, above all, quickly and in sufficient quantity.
Obviously, the price always plays a big role in public procurements. Yet this criterion must never be applied at the expense of quality, especially in cases where the lives of our soldiers are at stake.